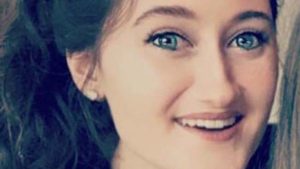 I became involved with the NSSRC in February of 2015, after searching for a volunteer opportunity and stumbling upon an interesting ad for the centre. I was hesitant about applying because I had no previous experience with stroke survivors, but as I started helping out once a week in the music, art, exercise, and speech therapy programs, I began to really enjoy interacting with members and the sense of community. This left me wanting to become more involved, to spend more time with the members, and to assist with other programs.
I am continually amazed at how much the members care for and help one another. Even though stroke has affected them each in different ways, their positivity, strength, support, and courage ties them together. I am so grateful to have met such incredible people, and have learned so much through their stories and experiences.
Volunteering at the centre has given me a new sense of purpose, motivating me to pursue a career in nursing. The shared experiences I have had with the members gave me a different outlook on life and inspired me to become a better person. I want to take this opportunity to thank the members, coordinators, therapists, and other volunteers for allowing me to be a part of this wonderful organization and for always making me feel welcome.