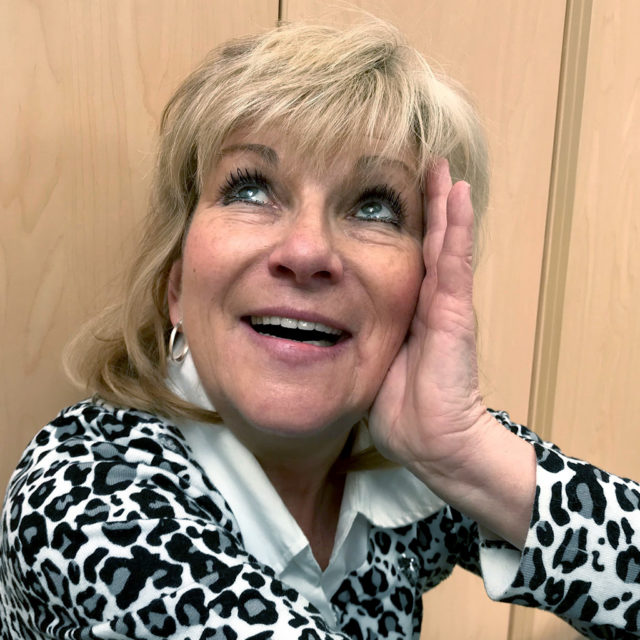 Judy Bjornson
Surefeet Balance
Judy received her FallProof Balance & Mobility Specialist training from California State University in 2010 and has been a Surefeet co-owner, trainer and educator since that time.
She is a Certified PWR Moves Instructor and has just completed teaching a 9 month Parkinsons specific research study program which is part of a project supported by Vancouver Coastal Health Research Institute Innovation and Translational Research Award funded by VGH and UBC Hospital Foundation.
Knowledge gained from Judy's Urban Poling Certification enhances specific rehabilitation training programs she designs for people with Parkinsons, Stroke, Multiple Sclerosis and other disabling diseases/conditons. She is an Aquatic Rehabilitation Specialist and has been working in the water with clients since 2007. She regularly works with clients who are referred by ICBC and also those with disabilities looking to improve their mobility and independence. Judy is a Certified Master Trainer for WaterART Fitness International and teaches several aquatic certifications throughout Vancouver.
She is one of only 2 WaterART specialists in Central/Western Canada qualified to administer WaterART Certification examinations.
Due to her genuine compassion and extensive disease/disability knowledge as it relates to rehabilitation/movement, Judy also used to work as a Program Co-ordinator for the Vancouver Brain Injury Association to head up their Brain Gain program.
In all aspects of her life Judy strives to positively affect the lives of those she encounters.